About Zliide
Zliide is an up-and-coming startup company that has produced the security tags of the future, for use in clothing stores.The security tag combines online shopping with the physical, in-store, experience. This is made possible, given that the security tag allows you to shop online on your smartphone while you are in the physical store. This is beneficial due to, among other things, the possibility of quickly finding all information about the product yourself. Furthermore, you can choose to pay online and skip the line. By paying online you can unlock the security tag by yourself, remove it, and hand it in, in an associated box near the store´s door.
The collaboration with Cre8tek
Zliide was searching for a partner that was capable of developing a robust and reliable mechanical solution with point of departure in their existing test version as well as being able to manage the production of the security tags, which was the reasoning for choosing Cre8tek:
"Our impression of Cre8tek was good. The pricing at Cre8tek was also good compared to others that we were in contact with. The price in connection with the time it took for them to create a tool ended up being the main arguments for initiating a collaboration."

| Nikolai Brix Lindholm, CTO, Zliide
This is how Cre8tek has been helping
Cre8tek has been managing the whole supply chain of Zliide in regard to the product, provided all of the components, and established a complete production setup. The production has been made more cost-effective, because it has been possible for Cre8tek to unite everything in their own manufacturing facility.
The benefits of a Danish/Chinese setup
Zliide was impressed with the Danish/Chinese structure of Cre8tek:
"We met Poul and Niels (the Danish owners of Cre8tek), who are what we call "a true example of people from northern Jutland", by honoring their promises. Afterwards we were introduced to Pei (the CEO and co-owner of Cre8tek in China). Then he, and the team, began to take over bit by bit. It is great that we have direct communication with the manufacturing facility and the engineers in China, instead of a communication where information has to pass through several links. This has made our collaboration more agile and made it possible for us to change things on an ongoing basis and make important decisions. It has been a huge success."

| Nikolai Brix Lindholm, CTO, Zliide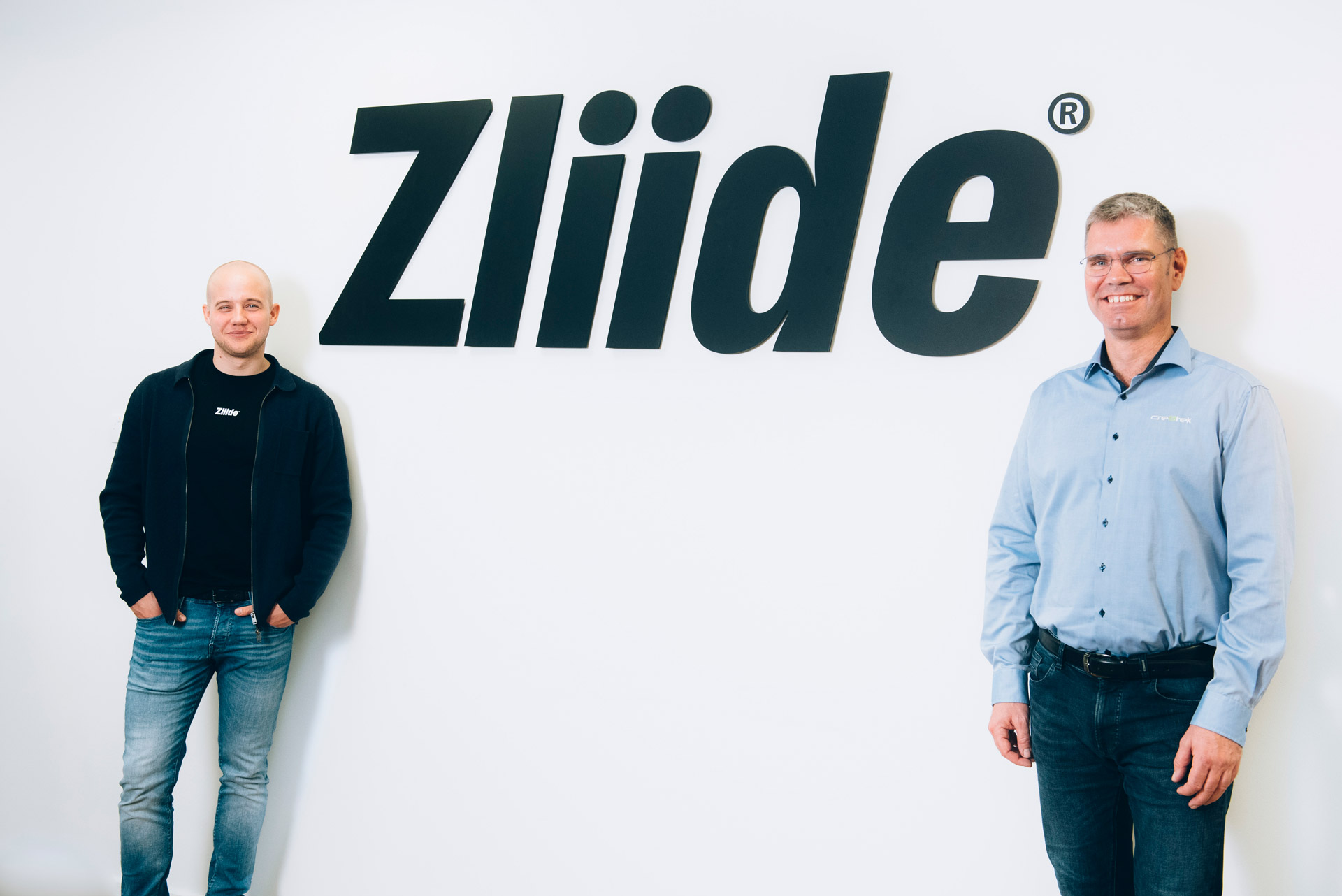 From the left: CTO in Zliide, Nikolai Brix Lindholm, followed by the CEO of Cre8tek in Denmark, Poul Dørup Olesen.
A foresighted collaboration
As of now Cre8tek has produced and delivered the first 100.000 security tags and Zliide can, among other, be found in several Weekday stores as well as several stores within BESTSELLER.
The success of Zliide means that they are gradually preparing for the future, where they will spread their technology to the rest of the world. This will of course be in collaboration with Cre8tek, their regular contract manufacturer.
A brief overview of Cre8tek´s contributions
Development of a mechanical concept and mechanical redesign
Integration of electronics and mechanics in the phase of development
CNC prototypes for verification of design and function
Test and certification
The delivery of a complete mass production setup including the management of the supply chain
Development and production of injection molding tools
Production of plastic components in our own molding shop.
Mass-production of the security tags (Box-Build)
A great environment for collaboration and a close coordination with the development team of Zliide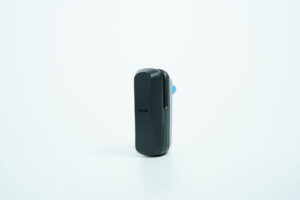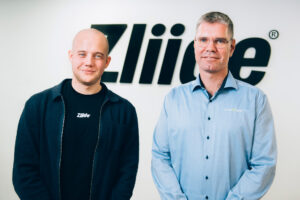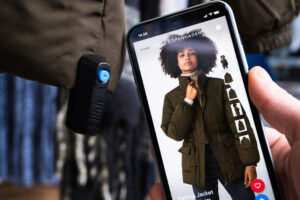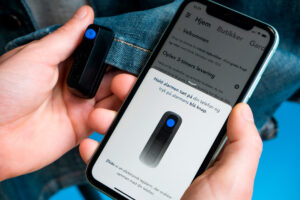 Zliide tag has digitized the physical, in-store, shopping experience.