Cre8tek's new domicile in China is ready. The last stage was a showroom that was taken into use this month.
This brings together development, administration and production. So far, the activities have been spread in several locations. Now, the company's 120 Chinese employees are gathered at 7000 sqm and can utilize the synergy in the closer contact as well as optimized internal logistics. At the same time, Cre8tek now have a stronger visual identity to show visiting customers.
Shenzhen is located in the southeastern corner of China close to Hong Kong and is one of China's fast growing economic centers.
At Cre8tek in Shenzhen, approximately 80 employees work with metal and plastic production, while there are 40 employees in development and administration, of which 33 are engineers.
In recent years, the company has experienced a dramatically increasing activity level. The gathering activities in the new domicile should be seen as a necessary adaptation of the organization to continued growth.
Cre8tek develops and manufactures products in China for Danish companies – focusing on lighting and electronic products. The contact between the Danish companies and the development and production facilities in Shenzhen is carried out by the Danish offices in Hjørring and Hørsholm. The company was founded in 2011 by Yilin Pei and Poul Dørup Olesen, who continue to lead Cre8tek from Shenzhen and Hjørring respectively.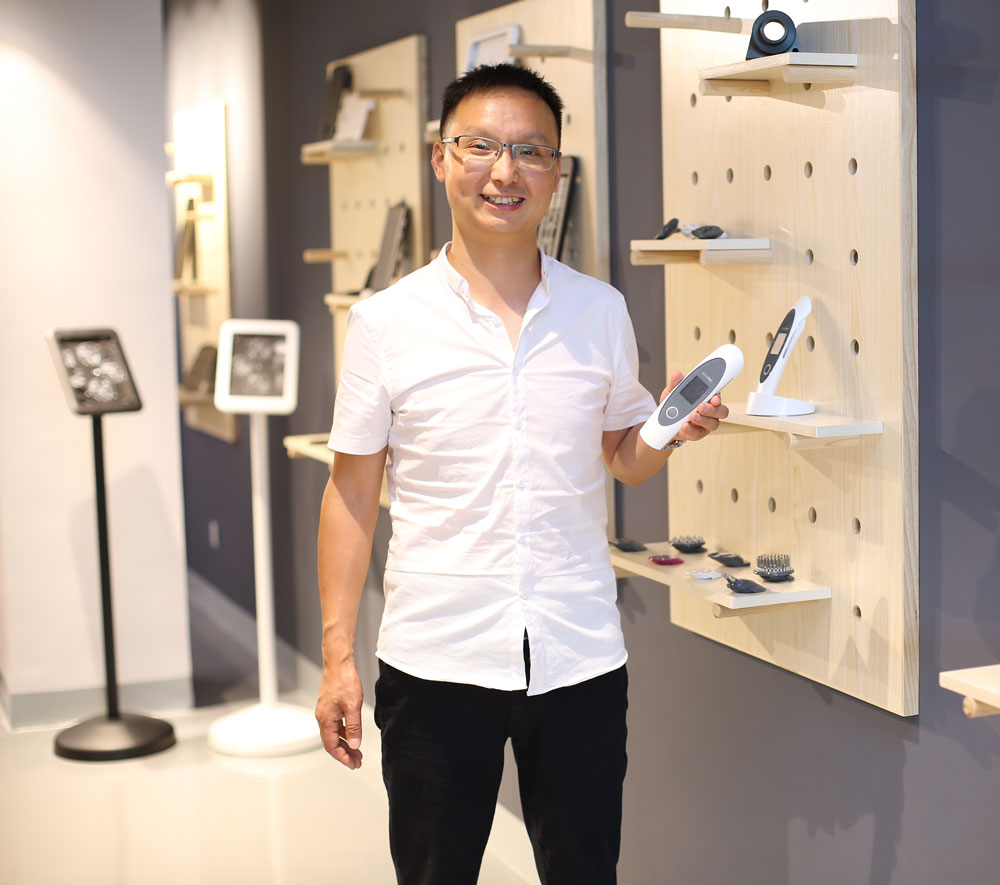 In Cre8tek's new showroom, Yilin Pei shows an electronic physiotherapy device that is produced for the German customer Scenar.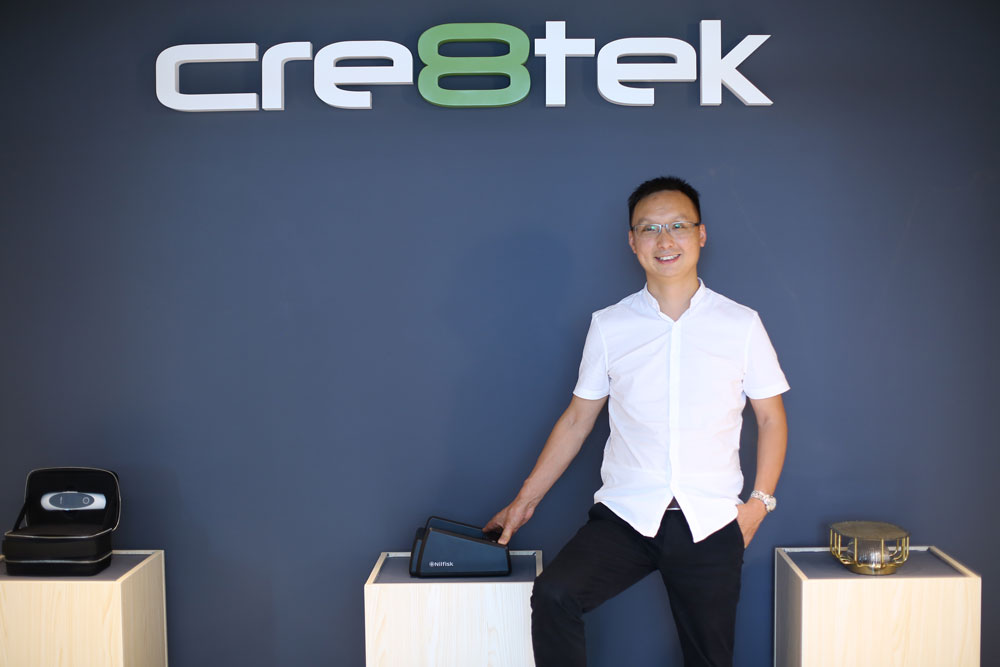 Yilin Pei at the entrance to Cre8tek's showroom, holding Nilfisk's newly launched fast charger for professional cleaning appliances.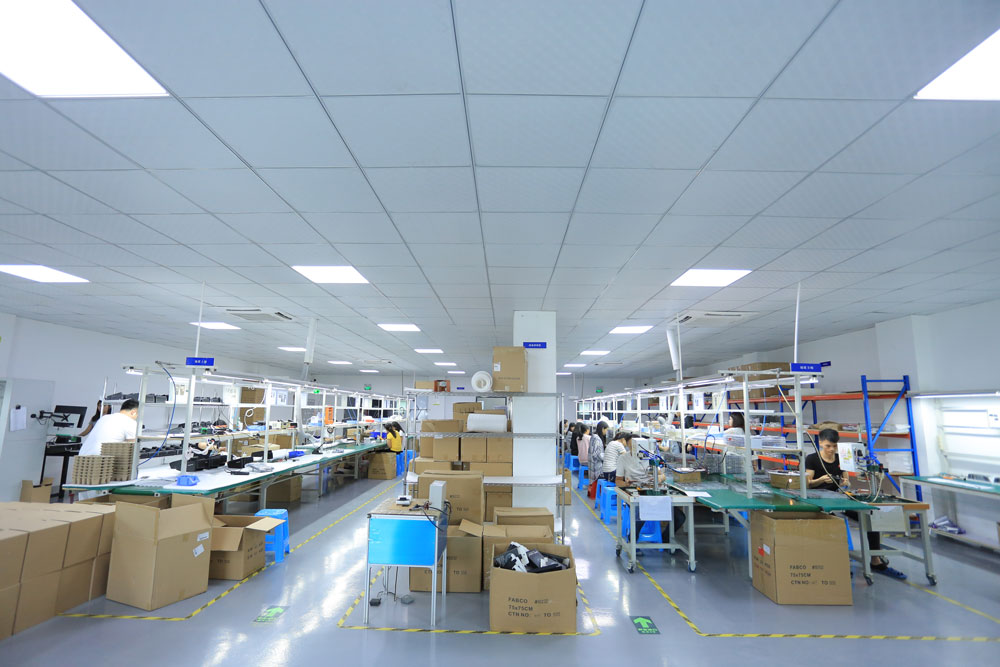 2 of Cre8tek's total 6 assembly lines are equipped with air conditioning, for tasks where it is required.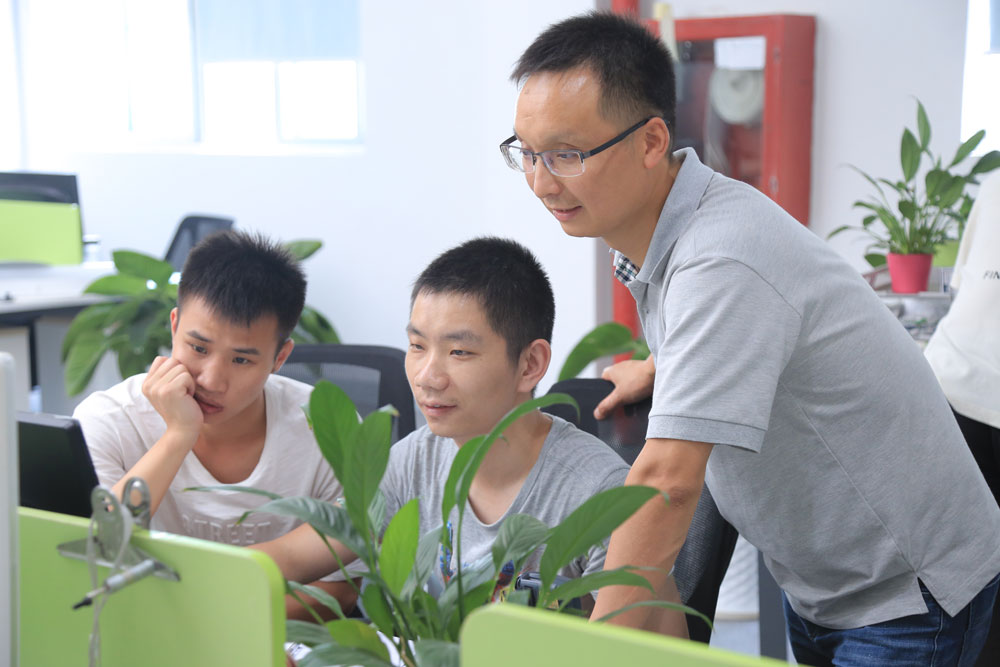 Oliver, Fred and Pei at Cre8eks R&D office, where collaboration with production has become easier after the merger.
At the reception in Cre8tek's new factory, from left Eric, Jet, Pei, Frank, Davey and York. They spent a long time in the traffic driving back and forth between Cre8ek's facilities. Now, R & D, assembly and production under same roof.
Images are available as RAW format and can be obtained by contacting Rune Lundsted Jensen, rlj@cre8tek.com / +45 60244639 Poul Dørup Olesen, founder and co-owner of Cre8tek, is available for further interviews, statements, quotes and the like. He can be contacted on mobile +45 22109793 / email po@cre8tek.com